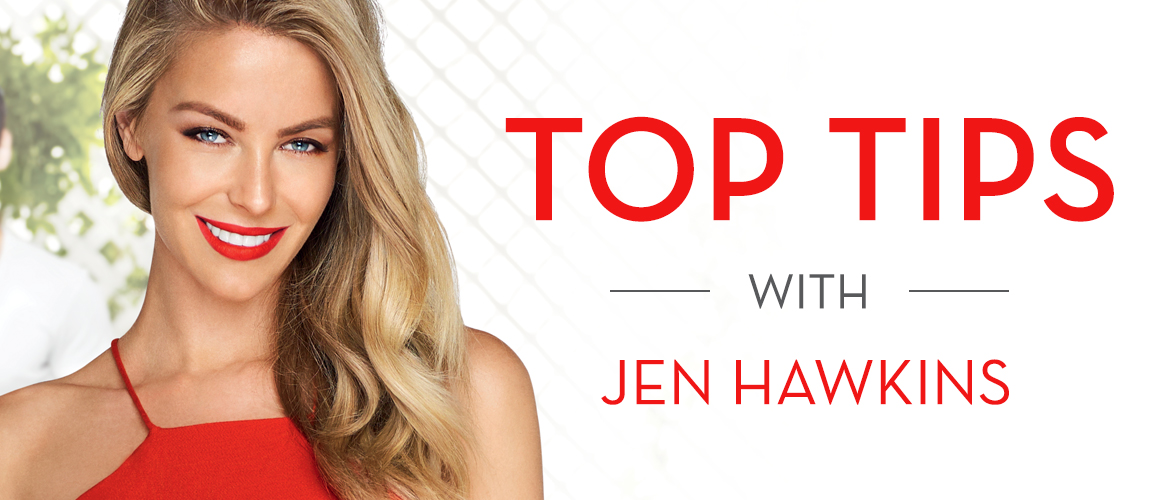 Colgate Optic White® ambassador JENNIFER HAWKINS knows there's no better accessory than a winning smile. Try these tips to help your pearly whites pop.
#1 /

use a bronzer
A great bronzer will create the illusion that you have whiter teeth. Apply to you T-zone and on the contour lines of your cheeks.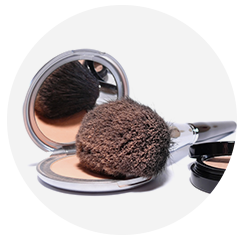 #2 /

eat an apple
Eating apples is good for your health and also does wonders for your pearly whites. They help produce saliva which in turn helps dissolve tooth stains.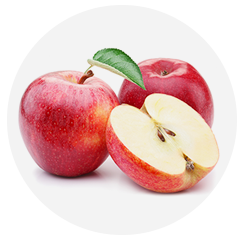 #3 /

red lipstick
Using a red lipstick with blue undertones will make your teeth look brighter and whiter, whilst also drawing attention to your smile.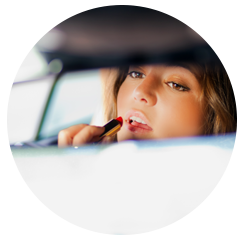 #4 /

less is more
Less is more when it comes to make up so keep it simple and let your smile do the talking.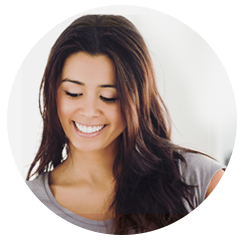 3 Easy Steps To Visibly
Whiter Teeth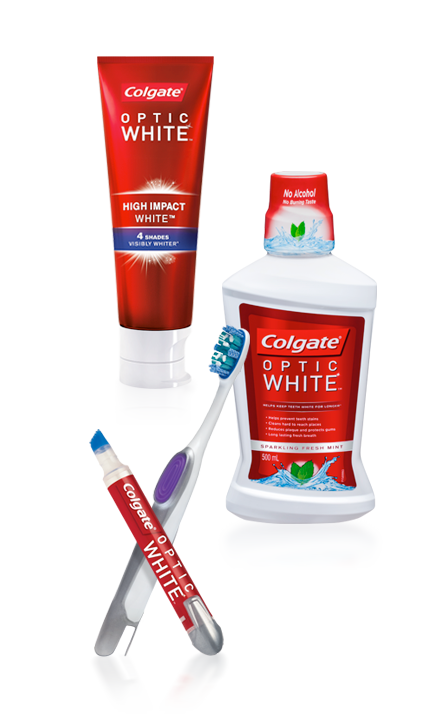 STEP 1: USE A WHITENING PASTE
Brush using Colgate Optic White® High Impact™ for 4 shades visibly whiter teeth after six weeks of twice-daily brushing. The must-have toothpaste for your daily beauty regime.
STEP 2: RINSE WELL
Incorporating Colgate Optic White® Mouthwash into your daily routine helps keep teeth white for longer. It helps prevent teeth stains, reduces plaque and can swish into hard-to-brush areas, helping to maintain the natural whiteness of your teeth. The mouthwash also works to protect gums and give you long-lasting fresh breath.
STEP 3: REACH FOR A PEN
For even stronger and faster results, apply whitening pen gel to each tooth after brushing, no waiting or rinsing required. It contains the same whitening ingredients that dentists use, and promises whiter teeth in just two days.